English-Speaking Cleaning Service in Växjö (Vaexjoe) Sweden
🇸🇪 Byt språk till Svenska: Städservice i Växjö
Campus cleaning services. Is it time to move-on after spending some time at the Linnaeus University in Växjö? Well, then it's probably also time to clean your apartment before you can turn in the keys. If you have the right tools and stuff, and quite good experience of homecleaning that will not be a too hard for you to handle by yourself.
Did I mention the windows cleaning?
If you prefer to do this the easy-peacy and risk-free way with guarantie you should let us do it.
---
---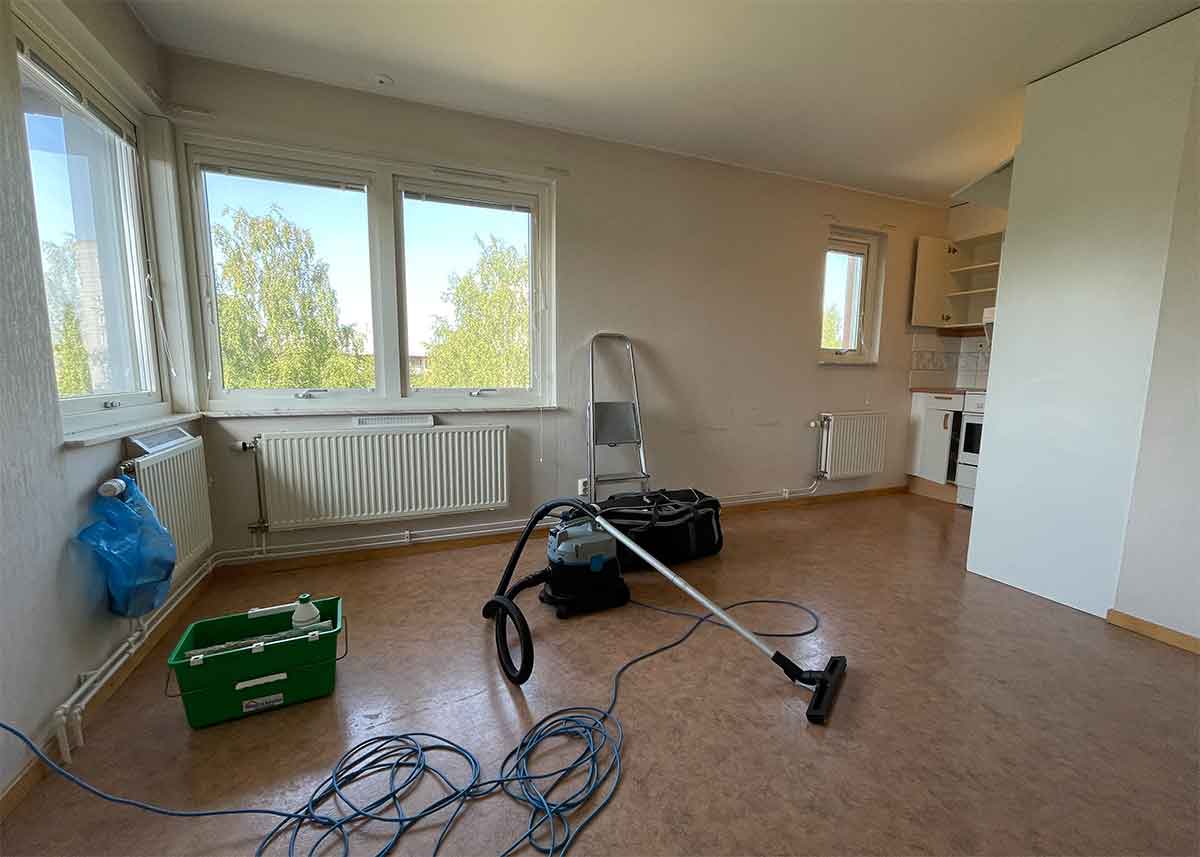 Move-out cleaning
We help you with move-out cleaning at Campus and the rest of Växjö. Our move-out cleaning on Växjö Campus comes at very favorable and fixed prices. We provide a guarantee on all final cleaning so that you as a customer can feel completely safe with us as the cleaners. Our cleaning support is very flexible, and there is plenty of room for a personal tailor-made arrangement according to your needs. We are a well-established company with a good reputation, good prices, and many satisfied customers. Move-out cleaning entitles to rutavdrag.


Rutavdrag – rut deduction
If you are over 18 years of age and have had an income in Sweden for which you paid the tax, you may be entitled to a box deduction for cleaning services. The RUT deduction means that you can deduct 50% of the labor cost when you buy home cleaning or any other cleaning service. Your RUT deduction is linked to how much tax you paid during the previous year. At the tax office, you can check how much money you have in your pot: Skatteverket.
Contact us now
---
Din lokala städfirma i Växjö och Alvesta – Hem och kontor AB
Städat hemma: Hemstädning ★ Veckostädning ★ Storstädning ★ Flyttstädning ★ Fönsterputs
Städat på jobbet: Kontorsstädning ★ Fönsterputs företag ★ Butiksstädning
Pris: Pris hemstädning ★ Pris flyttstädning ★ Offert företagsstädning
Följ oss på: Facebook